3D printing is an incredibly cool technology, but it's not always the easiest to learn from the basics on up. Luckily, the technology has been around long enough now that many books have been written about it, most seeking to educate eager learners. Some are even entertaining and accurate! (Unlike the textbooks and guides you got in school.)
Like many technologies though, 3D printing is progressing fast. So, guides need to be updated often or they risk becoming obsolete. We're keeping our eyes peeled for any new additions to the 3D printing library as the industry continues to grow.
As of 2022, here are our top 10 picks for 3D printing reading.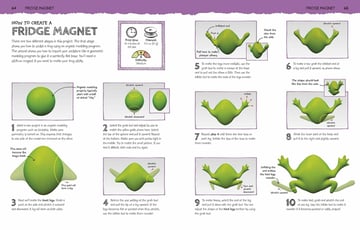 There are tons of 3D printing books out there to read, but we only want to highlight the best. Here's what we were looking for when putting together our list:
Readability:

Assigning 10 textbooks that may be more suited for an engineering expert isn't going to help anyone gain an interest in 3D printing. Our list comprises books that are easier to read and that offer some entertainment value while informing readers about 3D printing.
Knowledgeable: Equally important to the above point, we only want books that are able to teach you about 3D printing. It's easy to tell when an author doesn't know what they're talking about or is simply copying what they've heard elsewhere. We skipped any of those on our list.
Accurate: 3D printing has come a long way since its inception and continues to evolve each year. With that in mind, we looked for the most recent offerings with up-to-date information that remains relevant and accurate for any makers getting started in 2022.
Versatility:

There's many things to cover about 3D printing, from its history to how to troubleshoot specific problems, as well as the latest developments and specifics about how it works. Instead of going only in one direction, we've tried to cover as much ground as possible, with some books meant for beginners, while others may be meant for more advanced readers.
Now that you know how we narrowed down our choices, let's get to the list!
3D Printing for Dummies 2nd Edition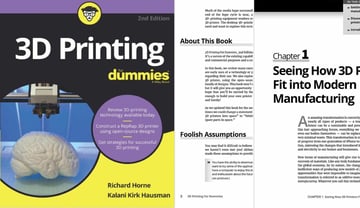 What list of niche guides would be complete without a For Dummies book? Certainly not this one. 3D Printing For Dummies is far from a beach read, but you'll be hard-pressed to find a more informative illustrated book on 3D printing that doesn't put readers to sleep.
The 2nd edition of this guide was written by Richard Horn and Kalanie Hausman, and it introduces each of the major types of 3D printing while offering tips for maximum success in your 3D printing experimentation. Let's be honest, it's all still experimentation with this technology.
Release Year: 2017
Length: 416 pages
Price:

~$18
Rating:

4.3 stars from 370 reviews
Where to find it:

Amazon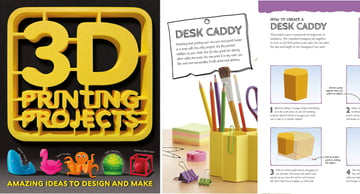 This is our top pick for kids, whether you're looking to get your child or students interested in 3D printing, or if you're younger with access to a 3D printer through your parents, school, or friends. No matter what age you are, this book is a great option if you want to design and print your own models instead of just downloading the STLs.
It's got fewer pages than most of our list, but each one is illustrated to inform and entertain those who've caught the maker bug. This book includes a glossary of terms to help newcomers learn the lingo and offers step-by-step guidance to print fun projects. The level of instruction is rare to find, and it includes projects for both beginners and experienced users.
Release Year: 2017
Length: 96 pages
Price:

~$14
Rating:

4.5 stars from 240 reviews
Where to find it:

Amazon
The Future is Faster Than You Think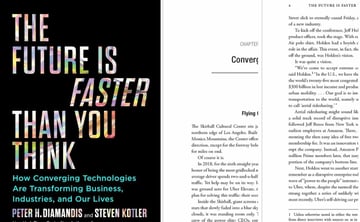 This one isn't a guide or handbook like most on our list but is rather more of an entertaining non-fiction book that deserves a read from anyone involved in the 3D printing or additive manufacturing industries. It's the third entry in a series focusing on emerging technologies from authors Peter Diamandis and Steven Kotler, and the one with the greatest focus on 3D printing.
Since it's not a guide, it's also the most mainstream book on our list: a New York Times bestseller with over 2,000 reviews on Amazon – the vast majority of which are overwhelmingly positive.
Release Year: 2020
Length: 384 pages
Price:

~$18
Rating:

4.6 stars from 2,225 reviews
Where to find it:

Amazon
3D Printing Failures: 2022 Edition
The newest edition in a series of helpful guides that help makers avoid or diagnose issues with their 3D printers and fix common errors.
The best way to learn is through mistakes, and this guide from Sean Aranda covers as many as you can think of so you don't have to make them for yourself. Yes, you can learn from your mistakes, but isn't it better to learn and anticipate them, thus avoiding them?
Release Year: 2022
Length: 338 pages
Price:

~$26
Rating:

An almost perfect 4.9 rating from 179 reviews
Where to find it:

Amazon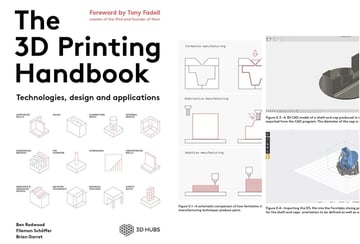 This handbook is courtesy of the great minds over at Hubs (formerly 3D Hubs), specifically written by the team of Ben Redwood, Filemon Schoffer, and Brian Garret. It includes interesting insights from industry experts and 3D printing professionals.
This book is slightly more advanced and a great pick for anyone with some additive manufacturing background, but committed newcomers can also learn quite a bit from its pages. You'll pay a bit more for this book than for some of our other picks, but it's worth it for the advanced insight from industry insiders.
Release Year: 2017
Length: 304 pages
Price:

~$35
Rating:

4.4 stars from 287 ratings
Where to find it:

Amazon
Make: Getting Started with 3D Printing 2nd Edition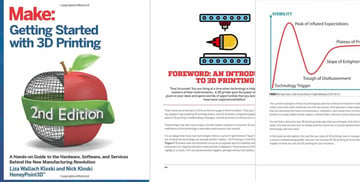 The updated version of this guide is another great option to learn about 3D printing. Authors Nick and Liza Kloski provide a simultaneously basic and comprehensive blueprint for learning the technology.
It's particularly helpful in guiding future makers on what materials and type of printing technology to select for their interests.
Release Year: 2021
Length: 264 pages
Price:

~$20
Rating: 4.4 stars from 35 reviews
Where to find it:

Amazon
The Zombie Apocalypse Guide to 3D Printing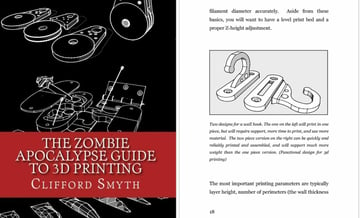 This fun and unique guide is great for makers looking to print functional devices rather than the fun decorations that proliferate on Thingiverse and similar sites. Clifford Smyth's unique title is sure to grab attention, while the book's content is relevant by focusing on functional prints that prize self-sufficiency.
This book is a great teacher, but as the title suggests, it's far more interesting than a standard textbook or how-to guide.
Release Year: 2016
Length: 188 pages
Price:

~$15
Rating:

4.4 stars from 178 reviews
Where to find it:

Amazon
Functional Design for 3D Printing 3rd Edition
Another book from Clifford Smyth that prizes functionality in 3D printing. While the title isn't quite as fun as the guide above, it does explain exactly what you'll find inside this book.
The 3rd edition of this guide offers practical advice, techniques, and guidance on 3D printing basics like setting up supports while also addressing common 3D printing concerns like bed adhesion and warping.
Release Year: 2017
Length: 236 pages
Price:

~$23
Rating:

4.4 stars from 172 reviews
Where to find it:

Amazon
How to Make Money with 3D Printing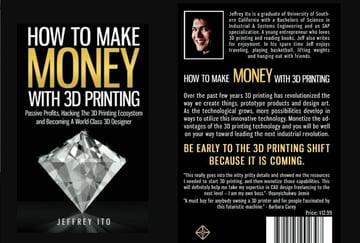 While we don't think anyone will get rich simply from reading this book, it's still a solid source of information for anyone breaking into the 3D printing industry.
Author Jeffrey Ito does a good job of highlighting the many different industries and applications 3D printing touches as it revolutionizes manufacturing.
Release Year: 2014
Length: 138 Pages
Price:

~$16
Rating:

3.8 stars from 107 reviews
Where to find it:

Amazon
20 Makey Makey Projects for Evil Geniuses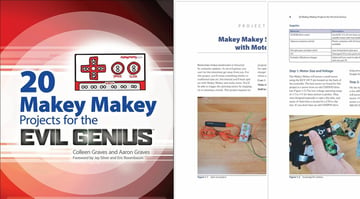 Another fun title rounds out the final spot on our list of top 10 3D printing books. Written by Aaron and Colleen Graves, this is another fun option for kids interested in learning more about 3D printing and how to combine this with other technologies.
While the main objective of the book is to help users get acquainted with the MakeyMakey board, which allows you to use random objects as touch sensors, there are plenty of projects that make use of different tools and skills, including some with 3D printing. But if your kid's curiosity goes beyond filaments and the like, there's plenty to learn from programming, Raspberry Pi, and more!
Whether you identify as an evil genius or not, this guide will help you start creating and making some cool inventions. There's also a ton of online content to accompany this book and your journey into the world of 3D printing.
Release Year: 2017
Length: 224 pages
Price:

~$18
Rating:

4.5 stars from 158 reviews
Where to find it:

Amazon